My favourite city. (Saint Petersburg) Санкт- Петербург

Рассказ о своем любимом городе Санкт- Петербурге.
Скачать:
Предварительный просмотр:
I'm 13 and I live in Rostov-on-Don.  I go to school number thirty-seven. My hobby is learning the English language. My dream is to become an interpreter.  
 I want to tell you about my favourite city of St. Petersburg. 
In 1703 the Russian King  Tsar Peter the Great founded St. Petersburg - a city on the banks of the Neva River. St. Petersburg, the first Russian city where many houses were made of stone, became the Russian capital in 1712. 
 Peter the Great wanted to make the new capital very beautiful.
 Nowadays we can see that St. Petersburg with its straight wide streets, wonderful bridges, green parks and squares is one of the most beautiful cities of Russia, Europe and the whole world.
There are many beautiful bridges over the Neva River. Some of them are not very high. That's why at night specialists raise the bridges and then the ships can move along the Neva River between the parts of the bridges. One of such  bridges is the Foundry Bridge.
The Foundry Bridge connects the city with the central regions of the Vyborg side. It was built in  1875-1879 in the place of the floating bridge. Shortly after the opening the bridge was illuminated by the electric lights.
There is also the Liteiny Bridge. The name was given by Liteiny Prospect of one of the parts of the city. Later the bridge was renamed. In reference books and maps of St. Petersburg  it was listed as Alexandrovsky or more formally - the bridge of the Emperor Alexander II. But nowadays the bridge is called Liteiny.
There is a very interesting legend about the bridge. It is said  that the Liteiny Bridge was built in the place where there was a "bridge-werewolf" many centuries ago and at night there appeared a black vortex that absorbed  the  light  and all people  near the river.
There are many famous monuments in St. Petersburg. Many people all over the world know its theatres, museums and beautiful churches. Tourists go to St. Petersburg to have a look at the Winter Palace and the Hermitage, the Summer Garden and many other places of interest.
One of the most interesting museums in St. Petersburg is the Russian Museum where you can see wonderful collections of beautiful works by famous Russian painters.
The main street in St. Petersburg is Nevski Prospect. It is not a very wide street, but it has lots of monuments, beautiful buildings, shops and restaurans.
St. Petersburg has a lot of symbols. Perhaps the most famous symbol of the city is the monument to Peter the Great in Dekabrist's Square.
The best period of the year in St. Petersburg is the period of the "white nights". This is the time in June when it is light even at night. People usually walk a lot at the time of the "white nights".
I love this wonderful city.
Колумбово яйцо
Астрономический календарь. Июнь, 2019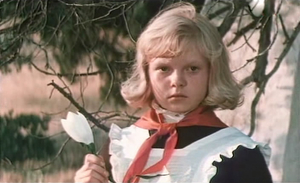 Пока бьют часы
Самый богатый воробей на свете
Как нарисовать портрет?