Музыка Уэльса
Тот , кто увлекается хоровым пением ,будет приятно удивлён прекрасным фестивалем музыки в Уэльсе. Праздник берёт начало в глубине веков. Раньше в фестивале принимали участие только мужские хоры. Какого же было удивление избалованной публики ,когда в 2006 году женский хор занял 1 место!
Скачать:
Предварительный просмотр:
Муниципальное бюджетное образовательное учреждение
 «Средняя школа № 18»
Научное общество «Поиск»
Тема:  Music Wales
Выполнила: ученица 9Б класса
Завражнова Екатерина Сергеевна
Руководитель :С.В.Михеева
Music Wales
Wales is often referred to as "the land of song", and is notable for its harpists, male choirs, and solo artists. The principal Welsh festival of music and poetry is the annual National Eisteddfod. The Llangollen International Eisteddfod echoes the National Eisteddfod but provides an opportunity for the singers and musicians of the world to perform. Traditional music and dance in Wales is supported by many societies. The Welsh Folk Song Society has published a number of collections of songs and tunes.
Music is also a vital component in the cultural heritage of this "Land of Song" . With their roots in the Nonconformist chapels of the 1800s, the male voice choirs which characterize the close-knit spirit of Welsh communities spread quickly to the collieries and steelworks. Men would  gather in industrial villages and towns across the country to sing rousing hymns in one collective voice whose sweet , soaring harmonies contained so much emotion – and said so much about the culture of the time. Nonetheless , many of the choirs founded in the 19th centuy have proved extraordinarily resilient ; the Treorchy Male Voice Choir from the Rhondda Valleys, for example , can trace its history back 125 years and is still going – and singing – strong.
While the choral tradition is alive and well, the musical landscape of Wales has moved on. A line can be traced right through to the presend day, from performers like Tom Jones, Shirley Bassey, Bryn Terfel and Katherine Jenkins, to bands like the Manic Street Preachers and Stereophonics, and singers like Cerys Matthews and Duffy. It is true that Welsh people love to sing and have a strong musical affinity. It is also noteworthy that much of Wales's great music has sprung from the working-class communities to achieve massive success, both at home and worldwide.
For the first full week of August each year , this massive Wrlsh – language cultural festival focuses the minds of a nation on one venue. In a way, this venue becomes the temporary cultural capital of Wales , and this is perhaps the reason why the Eisteddfod moves location each year to a different area either in North or South Wales/ If a town, region or city invites its presence, volunteers and officers begin planning several years prior to the event, and it is rather like organising the Welsh Cultural Olympics/ The site itself will house the massive pink pavilion in which all the main competitions occur, from grand choral contests to tiny tots reciting or dancing. The maes ( loterally meaning "field") houses stalls, marquees, a theatre, literature pavilion, arts and crafts spaces and a pavilion or pabell welcoming Welsh learners. All around are the voices of young and old speaking one of Europe's oldest living languages; don't worry if you cannot speak Cymraeg there is help available to ensure you enjoy, including discreet translation headsets for the main ceremonies such as the Chairing or Crowning of the Bard.
Male choirs (sometimes called male voice choirs), which emerged in the 19th century, have remained a lasting tradition in Wales. Originally these choirs were formed as the tenor and bass sections of chapel choirs, and embraced the popular secular hymns of the day. Many of the historic Welsh choirs survive, singing a mixture of traditional and popular songs. Traditional instruments of Wales include telyn deires (triple harp), fiddle, crwth, pibgorn (hornpipe) and other instruments. The Cerdd Dant Society promotes its specific singing art primarily through an annual one-day festival. The BBC National Orchestra of Wales performs in Wales and internationally. The Welsh National Opera is based at the Wales Millennium Centre in Cardiff Bay, while the National Youth Orchestra of Wales was the first of its type in the world.
A typical day on the maes might include sitting in the main pavilion listening to musical competitions or watching Welsh folk dancing ; then a browse of the exhibited winners of the Arts Medals before attending one of the main ceremonies. At these, the Gorsedd of Bards appears in flowing robes and Druidic regalia to award its highest accolades to poets, authors and musicians. A poet winning the Crown or Chair become a celebrity overnight, with media attention and publishing contracts at their feet. It is said that the National Eisteddfod dates back to 1176, so you can imagine the immense sense of tradition and honour that flows through these ceremonies.
But if this isn't your type of thing, there is still planty to see and do. The numerous stalls around the maes, selling a vast selection of goods from exquisite handmade jewellery to trendy slogan t-shirts are sure to keep you enterained.
Dedicated caravan and camping sites are open for the week, and are a great way to meet new friends. If you or your children are learning Welsh, this is a chance to practise to your heardt's content. However the young at heart have their own area for fun and frolics called Maes B – here the best Welsh bands perform and evenings are certainly not staid affairs. This area is not for the faint-hearted who want to snuggle down in their tent by 10pm! A more traditional menu of concerts takes place nightly in the Pavilion, alongside numerous community events such as the pub poetry slam or stomp-often rowdy and hugely entertaining-or cutting-edge drama at the Eisteddfod Theatre.
Llangollen International Musical Eisteddfod
"Blessed is a world that sings; Gentle are its songs"
For a week early in July each year, Llangollen in Denbighshire hosts a small miracle – a vibrant and joyous festival when singers, dancers and musicians from across the globe descend on a communiti in their thousands. This is such a special festival that it was nominated for the Nobel Peace Prize in 2004, has HRH The Prince of Wales as its Patron and Terry Waite CBE as its President. The origins of the festival lie in the desire to heal the wounds of war, as since 1947 this small market town has hosted competitiors from all nations, whis those from countries facing difficulties joining together in friendship. Here you may see the power of the love of music inspiring peace and linking people in harmony.
Only a visit can convey hjw special Llangollen is. When Katherine Jenkins headlined the 60th Anniversary Concert here she said it was a wonderful experience that she wouid remember forever, and this is true of all who visit, from Bryn Terfel and Lesley Garrett to the Halle Orchestra. As a young boy Luciano Pavarotti competed here, and the Saturday evening Choir of the World Pavarotti Trophy bears witness to his love of the festival.
But it is not just about celebrity performers; it is about a site where literally thousands of people in national dress mingle happily with visitors , often performing spontaneously wherever they happen to be. You are just as likely to sit at the outdoor performance area and watch Indian or African dancers as you are to listen to splendid male voice, barbershop or chamber choirs in the pavilion. The main stage is a visual feast all of its own, its apron and backdrop made into a 'cathedral' of  thousands of flowers, watered daily by a dedicated group of volunteers. It froms a huge living wall over three metres high behind performers, and has real wow factor when you see and smell it.
The highlights of the week must be the two Parades of Nations – on Tuesday afternoon and Saturday morning – when competitors parade though the town in full costume, singing, playing instruments and dancing as they go. Their joy is palpable, whis many having had to travel for days to get here. Some come from countries where they may have faced persecution for celebrating their folk culture, but all is forgotten whey arrive. Competitiors are invited to bring items such as crafts to a special area where they can sell them to help fund their visit, and where else could you buy a hand-made gift from a Japanese lady in a kimono or  a Hungarian folk dancer? Many people love to be photographed with costumed competitors who are always happy to oblige, be they Tibetan Buddhist Monks or Whirling Dervishes!
And who could ever forget the multiracial Stellen Girls Choir winning the Grand Final of the World in 2006? The tears of joy as they spontaneously sang the South African National Anthem Brought the entire Pavilion to its feet.
You do not need to understand Welsh to attend this Eisteddfod, although you will hear and see it during the week, at a site that is beautifully compact and easy to get around. There are plenty of stalls and exhibitions to see, with a wide range of food and drink on sale.  The international nature of competitiors means that you  can buy and enjoy some very exciting foods, from spicy curries to local Welsh lamb. Information on tickets and events may be seen on www.international-eisteddfod.co.uk Gala concert tickets tend to sell out quickly, so book early if you can.
Стрижонок Скрип. В.П. Астафьев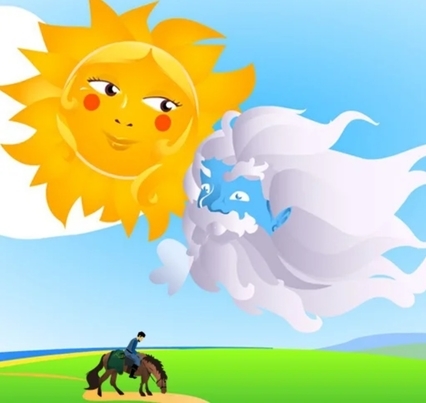 Ветер и Солнце
Рисуем белые грибы пастелью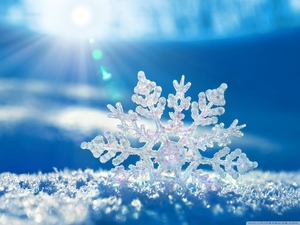 Две снежинки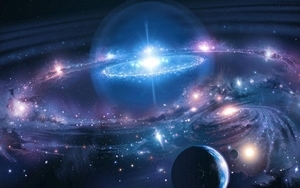 Музыка космоса