Проект "Education in London and Moscow" 11 класс. Номинация "Страноведение"

Автор:
Эллазова Джамиля 11 класс
Проект "Education in London and Moscow"
Скачать:
Предварительный просмотр:
Чтобы пользоваться предварительным просмотром презентаций создайте себе аккаунт (учетную запись) Google и войдите в него:
https://accounts.google.com
Подписи к слайдам:
Слайд 1
Education in London and Moscow Presentation by Ellazova Jamelia
Слайд 2
London
Слайд 3
London is a leading global educational center, having one of the largest populations of overseas students of any city in the world. London has the largest student population of any British city, although not the highest per capita.
Слайд 4
Universities in London may be divided into two groups: First, the federal University of London, which, with over 120,000 students, is the largest contact teaching university in the United Kingdom (smaller only than the distance-education Open University) and one of the largest Universities in Europe. It comprises 19 colleges and 12 institutes, as well as a distance-learning External System. Secondly, there are other universities not part of the University of London, some of which were polytechnics until UK polytechnics were granted university status by a 1992 Act of Parliament, and others which were founded much earlier. Universities
Слайд 5
Research U CL, Imperial College London, Queen Mary University of London, King's College London, and LSE are leading centers of research and stand alongside MIT, University of California, Berkeley and other US universities in terms of international reputation. All or virtually all of the leading British learned societies are based in London. The Royal Institution is a historic and important repository and proponent of the acquisition of scientific knowledge through research and study.
Слайд 6
Other institutions of higher education There are also number of colleges in London which provide education leading to degrees validated by universities, but which are not actual universities themselves. Some of these colleges are private institutions very similar to actual universities, such as European Business School or Regent's College.
Слайд 7
Further education London also has many further education colleges funded by the Learning and Skills Council. Traditionally these were clearly separated from the higher education system, and offered vocational education below university level, but this distinction is breaking down and many further education colleges now offer university level courses validated by a local university and prepare students for university entrance, as well as providing vocational courses.
Слайд 8
Arts education London is Britain's leading center for arts education.[London's four music conservatories are the Royal College of Music, the Royal Academy of Music, Trinity College of Music, and the Guildhall School of Music and Drama. Other drama schools include Royal Academy of Dramatic Arts ("RADA"), and the Central School of Speech and Drama. Art & Design schools include Central Saint Martins College of Art and Design, Chelsea College of Art and Design, Camberwell College of Arts, London College of Communication and London College of Fashion (all part of the University of the Arts London), and Goldsmiths College, University of London and the Slade School of Art (both part of the University of London), and the Royal College of Art. In the South-West, meanwhile, the Wimbledon School of Art is also on offer. The former Hornsey School of Art is now part of Middlesex University. The University of East London has an Institute for Performing Arts Development - IPAD
Слайд 9
Medical education London is an important center of medical education. The city's medical schools are attached to the leading hospitals and some of them are several centuries old. The number of schools has been reduced to five by a recent series of mergers: Barts and The London School of Medicine and Dentistry King's College London School of Medicine, Dentistry and Biomedical Sciences (formerly Guy's, King's and St Thomas' School of Medicine) Imperial College School of Medicine University College London Medical School St George's Hospital Medical School
Слайд 10
Schools Most state schools in London are run by the London Boroughs. In common with other large cities in the UK, there are problems in some inner city schools, particularly those in less affluent areas. It is difficult to retain teachers in struggling schools. London's high property prices mean that teachers are often unable to afford to buy their own homes, which forces many to moving to more affordable parts of the country. There are many private schools in Greater London including some of England's best known public schools such as Harrow, City of London School, University College School and Westminster. There is even an international school in St. John's Wood, The American School in London.
Слайд 11
School years
Слайд 12
Moscow
Слайд 13
Education in Russia is provided predominantly by the state and is regulated by the federal Ministry of Education. Regional authorities regulate education within their jurisdictions within the prevailing framework of federal laws. In 2004 state spending for education amounted to 3.6% of GDP, or 13% of consolidated state budget . Private institutions account for 1% of pre-school enrollment , 0.5% of elementary school enrollment and 17% of university-level students.
Слайд 14
Before 1990 the course of school training in Soviet Union was 10-years, but at the end of 1990 the 11-year course has been officially entered. Education in state-owned secondary schools is free; first tertiary (university level) education is free with reservations: a substantial share of students is enrolled for full pay. Male and female students have nearly equal shares in all stages of education , except tertiary education where women lead with 57%.
Слайд 15
The literacy rate in Russia, according to the 2002 census, is 99.4% (99.7% men, 99.2% women ). 16.0% of population over 15 years of age (17.6 million) have tertiary (undergraduate level or higher) education; 47.7% have completed secondary education (10 or 11 years); 26.5% have completed middle school (8 or 9 years) and 8.1% have elementary education. Highest rates of tertiary education, 24.7% are recorded among women aged 35–39 years (compared to 19.5% for men of the same age bracket ).
Слайд 16
School years
Слайд 17
Pre-school education According to the 2002 census, 68% of children aged 5 are enrolled in kindergartens . According to UNESCO data, enrollment in any kind of pre-school program increased from 67% in 1999 to 84% in 2005 . Kindergartens, unlike schools, are regulated by regional and local authorities. The Ministry of Education regulates only a brief pre-school preparation program for the 5–6 year old children. Twins , children of college students, refugees, Chernobyl veterans and other protected social groups are entitled to free service .
Слайд 18
Secondary school Children are accepted to first grade at the age of 6 or 7, depending on individual development of each child. Until late 1980s, starting age was set at seven years and schooling lasted ten years (all compulsory). The switch from ten to eleven-year term was motivated by continuously increasing load in middle and senior grades. In 1960s, it resulted in a "conversion" of the fourth grade from elementary to middle school. Decrease in elementary schooling led to greater disparity between children entering middle school; to compensate for the "missing" fourth grade, elementary schooling was extended with a "zero grade" for six-year-olds. This move remains a subject of controversy .
Слайд 19
Vocational training option Upon completion of a nine-year program the student has a choice of either completing the remaining two years at normal school, or of a transfer to a specialized professional training school. Historically these were divided into low-prestige PTU's and better-regarded technicums and medical (nurse level) schools; in 2000s, many such institutions, if operational, have been renamed to colleges. They provide students with a working skill qualification and a high school certificate equivalent to 11-year education in a normal school; the program, due to its work training component, extends to 3 years. In 2007–2008 there were 2,800 such institutions with 2,28 million students.
Слайд 20
Unified state examinations USE - examination on-line spent in the Russian Federation. Serves simultaneously as final examination from school and entrance examination in high schools. At examination carrying out in all territory of Russia the same tasks and uniform methods of an estimation of quality of performance of works are applied. After passing an examination to all participants certificates on results USE where the got points in subjects are specified are granted. Since 2009 USE is the unique form of final examinations at school and possibility of repeated delivery USE the next years is the basic form of entrance examinations in high schools, thus. USE is spent on Russian, mathematics, foreign languages (to English, German, French, Spanish), to the physicist, chemistry, biology, geography, the literature, history, social science, computer science .
Слайд 21
Education for the disabled Children with physical disabilities, depending on the nature, extent of disability and availability of local specialized institutions, attend either such institutions or special classes within regular schools . Persistent but mild mental disabilities that precludes co-education with normal children in foreseeable future but does not qualify as moderate, heavy or severe retardation requires specialized correction boarding schools and extends from 8–9 to 18–21 years of age. Their task is to adapt the person to living in a modern society, rather than to subsequent education.
Слайд 22
Post-graduate levels There are two successive postgraduate degrees: candidate of science and doctor of science. Both are a certificate of scientific, rather than academic, achievement, and must be backed up by novel scientific work, evidenced by publications in peer-reviewed journals and a dissertation defended in front of senior academic board. The titles are issued by Higher Attestation Commission of the Ministry of Education.
Машенька - ветреные косы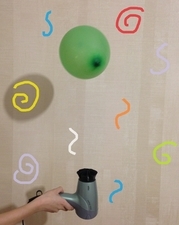 Аэродинамика и воздушный шарик
Л. Нечаев. Яма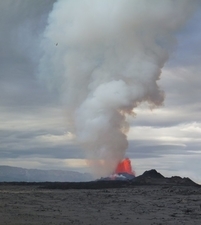 Извержение вулкана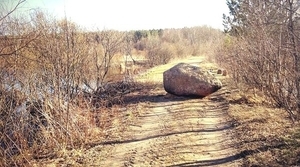 Сила слова