презентация Power Point: "Helen Beatrix Potter"

Автор:
ученицы 11Б класса: Медяник Валерия, Михайлова Мария
Презентация была подготовлена ученицами к неделе английского языка, на итоговое занятие в рамках тематики: "Писатели мира-детям".
Скачать:
Подписи к слайдам:
Муниципальное казенное образовательное учреждениеВенгеровская средняя общеобразовательная школа №2
Выполнили:Ученицы 11 «б» классаМедяник ВалерияМихайлова МарияПроверила: учитель английского языка О.А. БулатошкинаВенгерово 2012
Helen Beatrix Potter (28 July 1866 – 22 December 1943) was an English author, illustrator, mycologist and conservationist who was best known for her best-selling children's books that featured animal characters, such as Peter Rabbit.
Born into a privileged household, Potter was educated by governesses and grew up isolated from other children. She had numerous pets and, through holidays spent in Scotland and the Lake District, developed a love of landscape, flora and fauna, all of which she closely observed and painted. Her parents discouraged her intellectual development as a young woman, but her study and watercolors of fungi led to her being widely respected in the field of mycology. In her thirties, Potter published the highly successful children's book The Tale of Peter Rabbit, and became secretly engaged to her publisher Norman Warne. This caused a breach with her parents, who disapproved of her marrying someone of lower social status. Warne died before the wedding could take place.
Beatrix Potter was born in South Kensington, London on 28 July 1866. Educated at home by a succession of governesses, she had little opportunity to mix with other children. Even her younger brother, Bertram, was rarely at home; he was sent as a boy to boarding school, leaving Beatrix alone with her many pets.She had frogs, newts, ferrets and even a pet bat. She also had two rabbits — the first was Benjamin, whom she described as "an impudent, cheeky little thing", while the second was Peter, whom she took everywhere with her on a little lead, even on the occasional outing. Potter watched the animals for hours on end, sketching them. Gradually the sketches became better and better, developing her talents from an early age.
Beatrix Potter's father, Rupert William Potter (1832–1914), although trained as a barrister, spent his days at gentlemen's clubs and rarely practised law. Her mother, Helen Potter nйe Leech (1839–1932), the daughter of a cotton merchant, spent her time visiting or receiving visitors. The family was supported by both parents' inherited incomes.Every summer, Rupert Potter would rent a country house; firstly Dalguise House in Perthshire, Scotland for the eleven summers of 1871 to 1881,[1] then later, Lindeth Howe in the English Lake District where Beatrix Potter illustrated The Tale of Timmy Tiptoes and Pigling Bland[2]. In 1882 the family met the local vicar, Canon Hardwicke Rawnsley, who was deeply worried about the effects of industry and tourism on the Lake District. He would later found the National Trust in 1895, to help protect the countryside. Beatrix Potter had immediately fallen in love with the rugged mountains and dark lakes. Through Rawnsley, she learnt of the importance of trying to conserve the region, something that was to stay with her for the rest of her life.
Later life: the Lake District and conservation
After Warne's death, Potter purchased Hill Top Farm in the village of Sawrey (then in Lancashire, now in Cumbria), in the Lake District.[8] She loved the landscape, and visited the farm as often as she could, discussing the set-up with farm manager John Cannon.[9] With the steady stream of royalties from her books, she began to buy pieces of land under the guidance of local solicitor William Heelis. In 1913 at the age of 47, Potter married Heelis and moved to Hill Top Farm permanently. Some of Potter's best-loved works show the Hill Top farmhouse and the village. While the couple had no children, the farm was constantly alive with dogs, cats and even a pet hedgehog named "Mrs. Tiggy-Winkle".
Books The modern author Susan Wittig Albert published a series of mysteries featuring a fictionalised Beatrix Potter, focusing on the period of her life between her fiancй's death and her eventual establishment as a farmer in Sawrey. In December 2006 Penguin Books published Beatrix Potter: A Life in Nature, a new biography by Linda Lear, which emphasises Potter's scientific accomplishments both as a botanical artist and as an amateur mycologist.[13]
Источники:
Википедияhttp://ru.wikipedia.org/wiki/%CF%EE%F2%F2%E5%F0,_%C1%E5%E0%F2%F0%E8%F1

Кто грамотней?
Одна беседа. Лев Кассиль
Прекрасная химия
Снег своими руками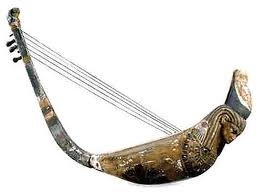 Прекрасная арфа