One Republic, American Rock Band
Презентация о популярной рок группе
Скачать:
Предварительный просмотр:
Чтобы пользоваться предварительным просмотром презентаций создайте себе аккаунт (учетную запись) Google и войдите в него:
https://accounts.google.com
Подписи к слайдам:
Слайд 1
Student: Mihkailenko Evgenia , 11C Teacher: Vatoropina E.V. School № 67 Ekaterinburg , 2013
Слайд 2
One Republic is an American rock band from Colorado. Formed in 2003 by Ryan Tedder and Zach Filkins , the band achieved commercial success on MySpace .In 2003, the band were discovered by actress Kelly Barrett in Hollywood CA and signed to Sony BMG for three years, before moving to Mosley Music Group.
Слайд 3
In 2007, One Republic released their debut album, Dreaming Out Loud . Its lead single, "Apologize" , becoming a huge international success, reaching number one in sixteen countries, subsequently earning them a Grammy Award nomination. The second single, "Stop and Stare" mirrored its predecessor's success. The album was later certified Platinum by the Recording Industry Association of America (RIAA). The band's second album, Waking Up, (2009) produced the successful singles, "All the Right Moves", "Secrets", " Marchin On", and "Good Life", the latter reaching the top ten of the US Billboard Hot 100.
Слайд 4
One Republic's third album, Native (2013) became the band's first top ten album on the Billboard 200, and highest charting album to date, charting at number four. The lead single, "If I Lose Myself" charted within the top ten in several countries, while the album's third single, "Counting Stars", became the band's most successful single in recent years, obtaining top five placements in Australia, Germany, Ireland, New Zealand and the UK. This marks their highest charting single in the United Kingdom since "Stop and Stare" in 2008.
Слайд 5
One Republic's varied style of music has been described by Ryan Tedder : "We're no respecter of genre. If its a good song or a good artist whether rock, pop, indie or hip hop, they've probably influenced us on some level...nothing's new under the sun, we're a sum of a bunch of parts." They cite The Beatles and U2 as heavier influences on its music. One Republic has expressed a desire to move listeners on stage the way U2 does.
Слайд 6
All music commented on the band's sound, "... One Republic recalls the melodies of the Fray and the vocal acrobatics of Maroon 5 s Adam Levine... and often favors cathartic, cranked-up choruses." However, Tedder downplays Martin's Coldplay as an influence; "Their influences are our influences. The big difference, though, is that I come from a much wider hip-hop and urban background. I've been producing, writing and performing urban stuff, and I try to bring that into the group because we're not trying to be a British band." Drew Brown also stated: "We aren't all die-hard Coldplay fans, but because of the comparisons, we've done our research, and I'm sure we've got a large handful of common influences."
Слайд 8
Thank you for attention!
Астрономический календарь. Ноябрь, 2018
Прекрасная химия
Равноправие духа и тела
Павел Петрович Бажов. Хрупкая веточка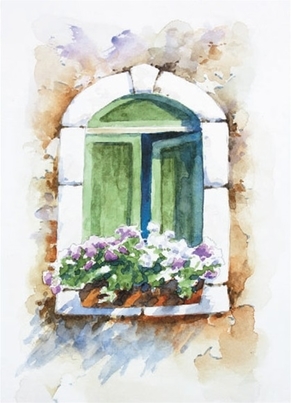 Рисуем акварелью: "Романтика старого окна"