Презентация: " Черчиль"

Многие ученики любят изучать историю, узнавать биографии известных политиков  интересоваться ходом Великой Отечественной войны. Это для них очень интересно. Эта презентация посвящена Уинстону Черчилю.
Скачать:
Предварительный просмотр:
Чтобы пользоваться предварительным просмотром презентаций создайте себе аккаунт (учетную запись) Google и войдите в него:
https://accounts.google.com
Подписи к слайдам:
Слайд 1
Sir Winston Churchill « History will be kind to me for I intend to write it. » G рр Презентация подготовлена Романом Атаманенко , 9 класс
Слайд 2
Plan 1) Churchill's childhood 2) Wars and adventures 3) Becoming a Politician 4) From 1914 to 1939 5 ) The War Leader 6 ) Churchill's last years 7 ) Why is Churchill famous?
Слайд 3
Churchill's childhood Winston Churchill was born into the privileged world of the British aristocracy on November 30, 1874. Winston's childhood was not a particularly happy one. Like many Victorian parents, Lord and Lady Randolph Churchill were distant.
Слайд 4
12-year-old Churchill was accepted to the prestigious Harrow school . After graduating from Harrow, Churchill was accepted into the Royal Military College . After a year Churchill was given a commission as a cavalry officer.
Слайд 5
Wars and adventures As a young army officer, he saw action in British India, the Sudan, and the Second Boer War. He gained fame as a war correspondent and wrote books about his campaigns . He came home a hero.
Слайд 6
Becoming a Politician While fighting in all these wars, Churchill had decided that he wanted to help make policy, not just follow it . Churchill quickly became known for being outspoken and full of energy. In October 1911, Churchill was in charge of the British navy. Churchill, worried about Germany's growing military strength, spent the next three years working diligently to strengthen the British navy.
Слайд 8
From 1914 to 1939 War In 1914, World War I began. Churchill wanted the Navy to win battles. But in 1915 his plan for an attack on Turkey went badly wrong. Churchill resigned. He went to fight in France as a soldier . In 1924, he was made Chancellor of the Exchequer. He was not a success. He left this job in 1929.
Слайд 10
The 1930s and Hitler In the 1930s, Churchill said Britain must get ready for a new war . War again In 1939, Germany attacked Poland. Britain and France went to war with Germany. World War II began. Britain needed a new leader. In May 1940, Winston Churchill became Prime Minister.
Слайд 11
War leader Britain at war Britain still had friends. The British Empire sent help. People from the Caribbean, Africa, India, Canada, Australia and New Zealand left home to fight alongside Britain .
Слайд 13
Keeping up spirits Churchill walked through towns damaged by bombs. He met pilots, sailors and soldiers.
Слайд 14
The Big Three From 1941, America was in the war. So was Russia. Britain, America and Russia were now Allies.
Слайд 15
The war ends The war in Europe ended in May 1945. Crowds cheered Churchill. He stood with the King and Queen. Churchill (a Conservative) gave up being Prime Minister.
Слайд 16
Churchill's last years Churchill wrote books and made speeches . He was given the Nobel Prize for Literature, for his history books . In 1953, Elizabeth II was crowned Queen. Churchill became Sir Winston Churchill .
Слайд 17
Churchill died on 24 January 1965. Many world leaders came to his state funeral. Crowds lined the streets.
Слайд 18
Why is Churchill famous? Britain's war leader Winston Churchill was Britain's prime minister for most of World War II. For a time he was the most famous person in Britain. People all over the world know the name Winston Churchill. When did he live? Churchill was born in 1874. He lived through two world wars. He saw the first cars, the first planes, and the first astronauts in space. He was at the crowning of Elizabeth II as Queen in 1953. He was an MP for over 60 years. Winston Churchill died in 1965. What was special about Churchill? People remember Churchill as a war leader. But he did other important jobs in a long life full of adventures. Winston Churchill loved history and in his life he made history.
Л. Нечаев. Яма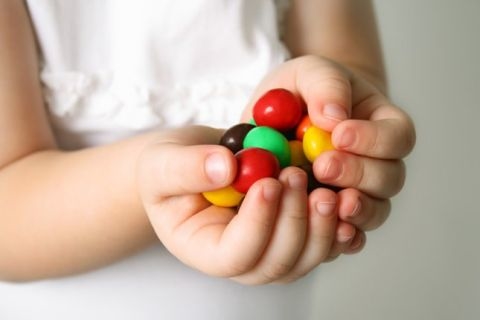 Сладость для сердца
Северное сияние
Андрей Усачев. Как Дед Мороз сделал себе помощников (из книги "Школа снеговиков")
"Морская болезнь" у космонавтов