Презентация: " Новая Зеландия"

Автор:
Соломоненко Александр, ученик 9-го класса
Эта презентация посвящена Новой Зеландии, стране англоговорящего языка. Даётся общее преставление о стране: население, животный и растительный мир, народности страны.
Скачать:
Предварительный просмотр:
Чтобы пользоваться предварительным просмотром презентаций создайте себе аккаунт (учетную запись) Google и войдите в него:
https://accounts.google.com
Подписи к слайдам:
Слайд 1
The country I would like to live in. Презентация подготовлена учеником 9-го класса: Соломоненко Сашей
Слайд 2
FULL COUNTRY NAME : New Zealand CAPITAL: Wellington TOTAL AREA: 269,000 sq.km POPULATION: 4,182,000 people PEOPLE: 88% Europeans, 125 Maori and Polynesian LANGUAGES: English and Maori RELIGION: Predominantly Christian (81%) HEAD OF STATE: Queen Elizabeth II represented by Governor-General FORM OF G O VERNMENT : Constitutional monarchy LONGEST RIVER: Waikato (425 km) LARGEST LAKE: Taupo (606 km) HIGHEST POINT: Mount Cook (3,754 m) NATIONAL DAY: Waitangi Day , 6 February ( since 1840) MAJOR INDUSTRIES: wood and paper products, wool, textile, iron, steel CURRENCY: NZ dollar NATIONAL SYMBOLS: Kiwi NATIONAL ANTHEM: "God Defend New Zealand" Some facts
Слайд 3
New Zealand is a country in the south-western Pacific Ocean comprising two large islands – the North Island and the South Island – and numerous smaller islands, most notably Stewart Island/Rakiura and the Chatham Islands.
Слайд 4
The Flag of New Zealand is a defaced blue ensign with the Union Flag in the canton, and four red stars with white borders to the right. The stars represent the constellation of Crux, the Southern Cross, as seen from New Zealand. The flag proportion is 1:2 and the colours are Red, Blue and White. Proportion and colours are identical to the Union Flag. Since 1990, some Māori have been using the red ensign less in favour of a new flag which lacks colonial connotations. Chosen through a competition, the Māori flag uses black to represent Te Korekore or potential being, white to represent Te Ao Marama or the physical world, red to represent Te Whei Ao, the realm of coming into being and the Koru, a curl representing the unfolding of new life.
Слайд 5
The kiwi bird was named so for the sound of its chirp. This flightless bird, about the size of a domestic hen, has an extremely long beak and plumage more like hair than feathers. It has no tail, almost no wings. It weights about 2 kg. The female kiwi lays only one egg, but it is about 1/5th of her own weight. After laying it she leaves her husband to hatch the egg out. The New Zealand dollar is frequently called the Kiwi. The dollar coin features a kiwi bird on one side. National Emblem
Слайд 6
The Maori people are the indigenous people of New Zealand. Maoritanga is the native language. They lived in villages and were fishermen, hunters and framers. The Maori live in all parts of New Zealand, but predominately in the North Island where the climate is warmer. Maori
Слайд 7
There are some 70 species of birds found nowhere else in the world, more than a third of them are flightless, and almost a quarter of them nocturnal. Notable New Zealand birds include the Tui, Bellbird, Kiwi, Kakapo, Takahe, and Weka. New Zealand is also home to many seabirds including the Albatross . Kakapo Takahe Birds
Слайд 8
New Zealand is one of the world's richest bio-diverse flora areas on earth. It is endemic and its extent is enormous. Native trees include Rimu, Totara, Matai, Kahikatea, Rata, Tawa and many species of ferns including some giant tree ferns. Cabbage Tree Nikau Palm Pohutukawa Fern Rata Plants
Слайд 9
With the exception of two species of bat, no indigenous mammals are native to New Zealand. Wild mammals include deer, goats, pigs, rabbits, weasels, ferrets. Marine mammals are dolphins, seals and whales. New Zealand contains no snakes and has only one poisonous spider called the Katipo. . New Zealand's most unigue animal is the Tuatara, which is a lizard-like reptile that predates the Dinosaur and is considered a living fossil. Katipo Tuatara Animals
Слайд 10
Abel Tasman NP Mount Aspiring NP Whanganui NP Paparoa NP National Parks
Несчастный Андрей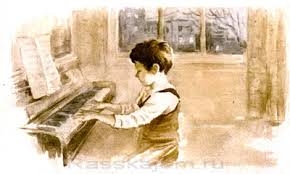 Разлука
Никто меня не любит
Колумбово яйцо
Простые летающие модели из бумаги