Презентация: " День святого Валентина"

Этот праздник любят все ученики, они поздравляют друг друга , дарят валентинки. Об этом празднике эта презентация.
Скачать:
Предварительный просмотр:
Чтобы пользоваться предварительным просмотром презентаций создайте себе аккаунт (учетную запись) Google и войдите в него:
https://accounts.google.com
Подписи к слайдам:
Слайд 1
VALENTINE's DAY Done by Volkova Dasha, grade 11A
Слайд 2
It is almost here, that special time of year. When hearts and flowers by the hours are brought to all who seek; When kisses swirl and words do peak into little tuffs of candy my sweet. So be my love and be my own and call me on the telephone or send a card, that is not hard, right to my waiting door, and I'll be yours forevermore.
Слайд 3
The first commercial valentine appeared in 1800 and was rather simplistic. In the 1840's the first mechanical valentines were introduced. By pulling a tab, a figure or object on the card could be made to move.
Слайд 4
Valentine's Day Fun Facts About 1 billion Valentine's Day cards are exchanged in US each year which is the largest seasonal card-sending occasion of the year next to Christmas . Parents receive 1 out of every 5 valentines. Worldwide, over 50 million roses are given for Valentine's Day each year. 73% of people who buy flowers for Valentine's Day are men, while only 27 percent are women. Richard Cadbury invented the first Valentines Day candy box in the late 1800s. About 3% of pet owners will give Valentine's Day gifts to their pets.
Слайд 5
Valentine's Day Superstitions It is said that the kind of bird a girl watches on Valentine's Day predicts her future husband. For instance: Sparrow: a poor man Owl: remain spinster Bluebird: a happy man Blackbird: a priest or clergyman Crossbill: an argumentative man Goldfinch: a millionaire. Robin: a crime fighter The number of seeds found inside an apple cut into halves indicates the number of children that an individual will have.
Слайд 6
To be awoken by a kiss on Valentine's Day is considered lucky. On Valentine's Day, the first guy's name you read in the paper or hear on the TV or radio will be the name of the man you will marry. If you find a glove on the road on Valentine's Day, your future beloved will have the other missing glove.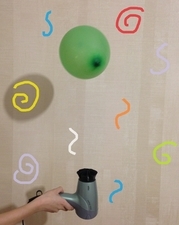 Аэродинамика и воздушный шарик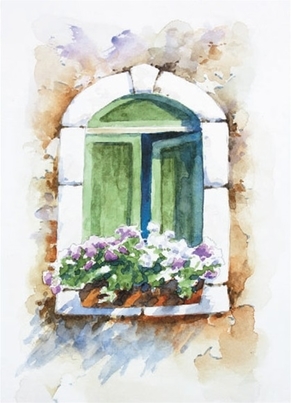 Рисуем акварелью: "Романтика старого окна"
Юрий Визбор. Милая моя
Колумбово яйцо
Фокус-покус! Раз, два,три!