A Christmas story
конкурс рассказоав, комиксов, рисунков и тд на английском языке по теме-" A Christmas story"
Скачать:
Предварительный просмотр:
Whirlwind of snow
Someday around Christmas time, Dima, Max, Jane and Vicky went to the frozen lake. The weather was sunny, but it was rather cold. When they reached the lake they saw that the ice was thick enough to play hockey. Dima was the goaltender on one side, while Max was the goaltender on the other. Jane was skating in circles around Vicky. Suddenly she fell down. Moments later, she got up on her feet and started rubbing her leg when all of a sudden she heard a terrific crash. She looked around and realized that the ice started breaking.
With a loud scream, they fell into the water. But was it really water? No, it was a whirlwind of snow and ice which swallowed them:
- What happened?        
- Are we going to die?
And then they heard a quiet voice flowing from nowhere. It commanded them to come to it. They followed the given directions, and then they saw a marvellously beautiful elf in front of them.
Soft blond hair, radiant blue eyes, bright green jacket – she was extremely beautiful!
She explained to them that each should choose a present and took them to a big room filled with presents. Dolls, toy horses and toy trains – you could find everything in that room. Children picked up the presents and then proceeded to drink some blue water, which was running in the small fountain. Suddenly they felt happiness filling their bodies and running through their veins. And for the rest of their lives they felt very fortunate and happy.
Бречаловой Полины, 5 «А» класс
Большое - маленькое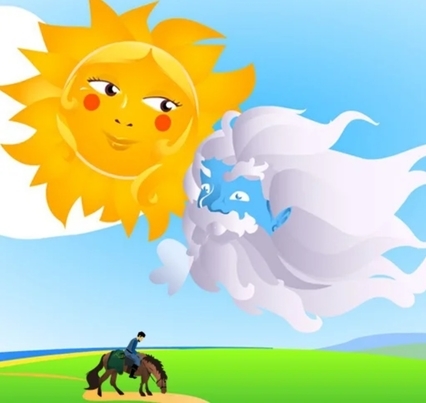 Ветер и Солнце
Самый главный и трудный вопрос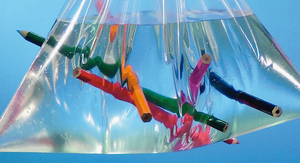 Карандаши в пакете
Юрий Алексеевич Гагарин