Сочинение на тему:"Место,где я родился".
Сочинение на тему:"Место,где я родился"
Скачать:
Предварительный просмотр:
My motherland is a fascinating country called Krasnoe Echo
                                            "MY BIRTHPLACE"
I often hear that person will never forget place where he was born. Your native land, place where you spent your childhood always is in your hard. Everybody will say it about his motherland.
My motherland is a fascinating country called Krasnoe Echo. It is in the centre of national park Meschera. There is a charming nature, beautiful river, huge forest in this country. Good-natured people live and work here. I can say this place is a pearl which decorates our region. I was born in this place and I love it very much(with all my hart). All my life is bond with my motherland.
 Krasnoe Echo has its own history. It was founded in 1875. It was called Novogordino then. The hard of country was glass factory which gave a work for people lived here. Contemporary name of country Krasnoe Echo was gave (begin) in 1924. This name bond with Great October revolution.  Today Krasnoe Echo is a developed, prosperous country with 18 suburbs. There is a developed infrastructure in the country.  There is a school in our country. I go to this school. There is a wise, responsive teachers here. They give pupils a pass to life. Also there is a Culture house in Krasnoe Echo. People spend their free time there. There are hobby groups such choir, sport section, theatrical group there. And concerts and plays made there.
Krasnoe Echo grows and becomes wider. Every year new houses are built here. Conditions for people's life become better and better. I hope Krasnoe Echo will develop.
We all know a saying which tell "Every sandpiper praises its swamp".  And it is a patriotism.  And we all should develop this feel in us.
L
ittle house with light blue shutters,
I will never forget you, no way!
All these years  that have gone with the  shadows
Seemed so recent and not far away.
Up to now I've been dreaming about
Our fields,  woods and clouds on high
Under cover of  grey cotton shroud
Of this poor old northern sky.
Though I cannot  admire,  however,
I don't want to get lost at all.
I suppose, I've got now and for ever
 Dismal warmth of the Russian soul.
I am fond of the silver cranes
Flying over I don't know where,
For they haven't seen in these plains
Ample harvest of grain, as it were.
They have seen the blossom of trees,
Brittle willows, all curved and bare,
They have heard the whistles of thieves
That arouse such terrible scare.
So I cannot help caring about
You, my land, and it's quite  unconscious.
Under cover of  cheap cotton shroud
I adore you with deepest emotions.
Thus appearing like  recent shadows
Bygone years, they still hover to-day…
Little house with light blue shutters,
I will never forget you, no way!
S. Esenin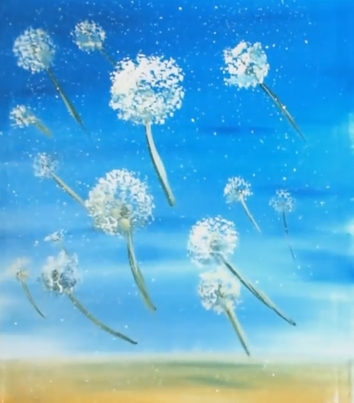 Рисуем одуванчики гуашью (картина за 3 минуты)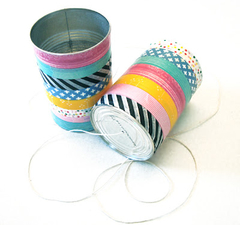 Самодельный телефон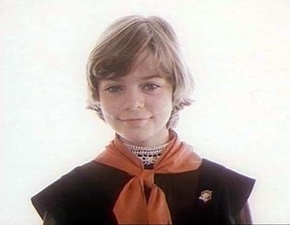 Прекрасное далёко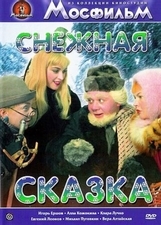 Снежная сказка
Акварель + трафарет = ?