Презентация "Rome"

Автор:
Бельтюков Роман, Нерсесян Натела
Презентация выполнена в программе Power Point учениками 10-го класса по теме "Древние ивилизации": Рим
Скачать:
Предварительный просмотр:
Чтобы пользоваться предварительным просмотром презентаций создайте себе аккаунт (учетную запись) Google и войдите в него:
https://accounts.google.com
Подписи к слайдам:
Слайд 1
Ancient Roman Empire Made by: Beltukov Roman, Nersesyan Natela
Слайд 2
Ancient Rome was a famous civilization that grew on the Italian Peninsula on the 8th century BC. Located along the Mediterranean Sea and centered on the city of Rome, it expanded to one of the largest empires in the ancient world. Plagued by internal instability and attacked by various migrating peoples, the western part of the empire broke up into independent kingdoms in the 5th century AD. This splintering is the landmark historians use to divide the ancient period from the medieval era and the "Dark Ages". Roman civilization is often grouped into "classical antiquity" together with ancient Greece. Ancient Rome contributed greatly to government, law, war, art, literature, architecture, technology, religion, and language in the Western world, and its history continues to have a major influence on the world today. Introduction
Слайд 3
As in Greek religion, Roman religion consisted of many cults of different gods. Most honored gods were called "patres", lowest gods – "famuli divi" Religion in ancient Rome Most-known gods of Ancient Rome: Jupiter (Greek's Zeus, main god) Juno (Greek's Gera, wife of Jupiter) Minerva (Aphina, goddess of wisdom) Diana (Artemis, goddess of hunting) Venus (Aphrodite, goddess of love) Terra (Gaia, mother-earth) Ceres (Demeter, goddess of harvest) Bacchus (Dionysus, god of wine) Saturn (Chronos, god of time) Mars (Ares, god of war)
Слайд 4
The main quality of a theatrical performance in ancient Rome was a staginess. It was reached by occurrence on a scene hundreds of actors in bright colorful costumes decorated with gems and with real military armor and weapon. People considered that it promotes success of performance. Actor's performance was much more primitive than in the Greek theatre. Performances as in the Greek theatre were conditional - women played by men, however, the actors in all genres played without masks . The perfomances and actors
Слайд 5
The State system The state system Legislature Executive government (imperium) Senate City Council Comities created new laws Disscussed these laws Voted "For" and "Against" Highest "magistratus" or dictator
Слайд 6
Roman army Army Navy Infantry Cavalry The Roman army was the best army of that time. This army conquered many tribes and enemy's cities. The approximate plan of army is presented here: Contubernium (10 soldiers) Centuria (100 soldiers) Manipula (200 soldiers) Cohors (400 (800 in first) soldiers)
Слайд 7
Roman civilization in contrast to the rest belongs to two eras: the Ancient and Modern times, since it represents not only a foundation, but also an integral part of modern Western civilization. Christianity as a religion was born in the territory of the Roman Empire. The official language of the Roman state was the Latin. This language is a science language now. The Ancient Rome gave to the modern world Roman law, certain architectural forms and solutions (for example, cross-dome system) and many of other innovations (for example, wheeled water mills). The conclusion and investment.
Лесная сказка о том, как согреться холодной осенью
Новогодняя задача на смекалку. Что подарил Дед Мороз?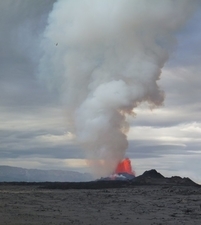 Извержение вулкана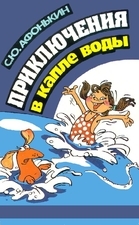 Афонькин С. Ю. Приключения в капле воды
Равноправие духа и тела