English-speaking countries

Каждый ученик, изучающий иностранный язык, должен знать культуру, традиции и достопримечательности стран изучаемого языка. Эта презентация о народах, культуре, населении, творчестве, интересных местах англоязычных стран.
Скачать:
Предварительный просмотр:
Чтобы пользоваться предварительным просмотром презентаций создайте себе аккаунт (учетную запись) Google и войдите в него:
https://accounts.google.com
Подписи к слайдам:
Слайд 1
English-speaking countries Выполнила: Канафина Анастасия, учен и ца 6 класса «Б» Соликамск - 201 2
Слайд 2
1. Washington a. England 2 . London b. Australia 3. Cardiff c. Scotland 4. Belfast d. New Zealand 5. Wellington e. The USA 6. Canberra f. Canada 7. Edinburgh g. Wales 8. Ottawa h. Northern Ireland 1. Match the capitals and the countries
Слайд 3
N C I W I K S G Z Y V L O K C O R M A H A R B F L Q U X N S O Y E M A P L E U D O R A G N A K D G R U T I T H I S T L E L E L G A E A M R W D A F F O D I L V O Z B K J I F U Y D E M C L W X H K R O S 2. Find in the table 8 symbols of the English-speaking countries!
Слайд 4
3. Find 8London attractions in the table D N O L E R A U Q S O P S U C R I C V Z N W A P E D Y H Y R E E R Q M A H Y L A Y S K P E C G E L G E T S A L A N B I L F M B U C K I B D A T I N S T E R A A F O W E R B P I C C A B I G l B E N Z T R
Слайд 5
4. Find eight British cities M R G L A S G O W Y A W Q E Y I D S R S N K X E J Q U B E W C O L D O V E R H A H X M S R W Z I B N E C P I Q F D G J S S O X F O R D H F E T V B Z J U B T X A E L I V E R P O O L R Z N M D A E N L R
Слайд 6
4.Wales 6. New Zealand 5. Match People & Places 3. Northern Ireland c. The Irish 1. England 2. Scotland 5.The USA 7.Australia b. The Scots a. The English d. The Welsh e. Americans f. A New Zealander h. Australian 8. Canada g. Canadian
Слайд 7
6. Name the holiday on the picture
Слайд 8
The first English novel "Robinson Crusoe" was written by … … wrote the famous book "Alice in Wonderland". … is the creator of the limericks. "Romeo and Juliet" written by … is a well-known play. … is the author of "Mary Poppins". "Winnie-the-Pooh" was written by… … was the greatest satirical writer who wrote "Gulliver's Travels ". "The Lord of the Rings" was created by … 7. Who wrote the brilliant books
Слайд 9
Isaac Newton was a famous … writer c) painter scientist d) musician Winston Churchill was an outstanding … sportsmen c) politician businessman d) composer Charlie Chaplin was a brilliant … actor c) pilot doctor d) explore Neil Armstrong was the first American … president c) senator engineer d) astronaut Henry Ford was a talented American … designer c) accountant businessman d) architect Alexander Graham Bell was a well-known …. teacher c) inventor cook d) nurse 8. Famous and outstanding people
Слайд 10
9. Match the names and the surnames of the painters Joshua Cassatt George Constable Joseph Lawrence Thomas Kent William Romney Andrew Reynolds Mary Turner John Wyeth Rockwell Gainsborough Thomas Hogarth
Слайд 11
Stonehenge, Hollywood, Yellowstone, Cleopatra's Needle, Lake District, Disneyland, Plymouth Rock, Wimbledon park, Capitol, Blackpool, Loch Ness, Niagara Falls, Cadbury , Broadway . The UK The USA Big Ben … White House … 9. Fill in the table
Слайд 12
1. 1e, 2a, 3g, 4h, 5d,6b, 7c, 8f. 2. Rose, daffodil, eagle, thistle, kangaroo, maple, shamrock, kiwi. 3. Big Ben, Trafalgar Square, London Eye, Tower, Piccadilly Circus,Westminster Abbey, Hyde Park, Buckingham Palace. 4. Manchester, Liverpool, Glasgow, Brighton, Dover, Oxford, Swansea, Leeds. 5. 1a, 2b, 3c, 4d, 5e, 6f, 7h, 8g. 6. 7. 1. Daniel Defoe, 2. Lewis Carroll, 3. Edward Lear, 4. William Shakespeare, 5. Pamela Travers,6. Alan Alexander Milne, 7. Jonathan Swift, 8. John Ronald Reuel Tolkien. 8 . 1b, 2 c, 3 a, 4d, 5 b, 6c. 9. Joshua Reynolds , George Romney , Joseph Turner , Thomas Lawrence , William Hogarth, Andrew Wyeth, Mary Cassatt, John Constable , Rockwell Kent, Thomas Gainsborough. 10. Easter Independence Day Guy Fawkes Night Canada Day Boxing Day Thanksgiving Day Halloween St. Patrick's Day St. Valentine's Day Keys The UK The USA Big Ben, Stonehenge, Cleopatra's Needle, Lake District, Wimbledon park, Blackpool, Loch Ness, Cadbury . White House, Hollywood, Yellowstone, Disneyland, Plymouth Rock, Capitol, Niagara Falls, Broadway .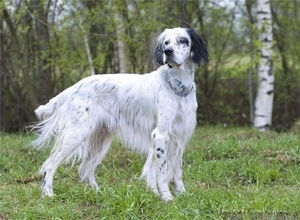 Нора Аргунова. Щенята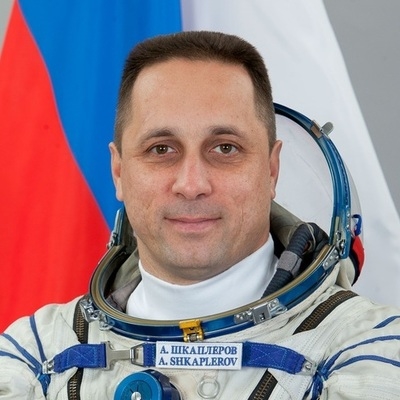 Интервью с космонавтом Антоном Шкаплеровым
На берегу Байкала
Философские стихи Кристины Россетти
Свадьба в Малиновке