Horror Stories (9 класс)
Творческая работа к празднику Helloween
Скачать:
Предварительный просмотр:
9 класс. Бадьминова Ангелина
Horror Story
We arranged to spend holidays in a small cottage in Scotland. Tom, Sam, Alex, Kate and I arrived in Scotland at 5 o'clock p.m. At first we decided to go around the house. The house was sufficiently old and I think had rich history.
In the evening we had supper and we played twister. Kate went to the room to take a pen for games. When she came back she said that she had heard strange sounds. We decided that it was the woodpecker and did not pay attention. When everybody was asleep, I woke up to drink some water and suddenly I saw some shadow, which disappeared immediately. I came back to the room and woke up only Tom. I told him about the shadow and Tom said to me that when he cleaned teeth he also saw some shadow in the mirror. We decided to go around the house till morning. Soon our friends cried and we ran to the rooms. Entering we saw inscription on the wall "Never touch walls of this house with your hands". We were very scared and could not come down. Then we calmed and remained in one room, but we could not sleep. Next morning we thought it was a joke, and all of us were sure that angry spirits did not exist. We continued to relax and planned to organize a picnic by the lake near the house. All day we prepared for a small party. In the evening we danced, listened to music, ate and drank some tasty food. During the party the light winked several times. We thought that the lamp went out and Tom went to watch it. Soon he came back and told us about the strange shadow which he had seen yesterday. When we came back, there was a horrible mess and we did not know what to do. We decided to spend the night and in the morning discuss the situation. But at night there were cries and strange sounds and we were afraid very much. We came out into the yard and next morning went home. We did not understand what had happened and remember the story so far.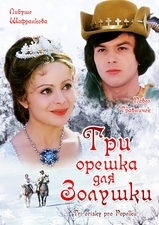 Три орешка для Золушки
Фокус-покус! Раз, два,три!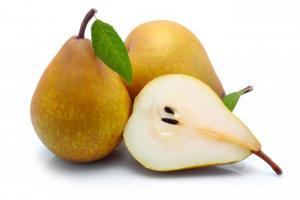 Л. Нечаев. Про желтые груши и красные уши
В.А. Сухомлинский. Для чего говорят «спасибо»?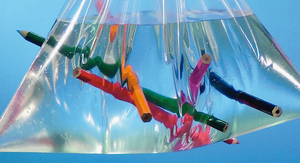 Карандаши в пакете