Recreation on Sakhalin.

Данный материал - это творческая работа учащегося  9 класса на свободную тему в конце года. Работа состоит из презентации и небольшого сочинения (текста к данной презентации), в которой описываются возможные варианты отдыха в Сахалинской области. Возможно использовать данный материал также на уроках краеведения.
Скачать:
Предварительный просмотр:
Чтобы пользоваться предварительным просмотром презентаций создайте себе аккаунт (учетную запись) Google и войдите в него:
https://accounts.google.com
Подписи к слайдам:
Предварительный просмотр:
Good morning! I'm glad to see you. And today I would like to tell you about my home, about Sakhalin region. Sakhalin region is the only russian region, which is situated on the isles. It is consisted of the Sakhalin Island and the other isles, Moneron Island and Seals' Island.
There is no warm sea and bright sun on Sakhalin, but you have a lot of facilities for resting.
And I would like to tell you about it now.
First of all, the exhibitions of Sakhalin history museum and Sakhalin art museum would be interesting for those people, who likes calm and cultural recreation. There are unique materials and exhibits of Sakhalin history and decorative and applied arts of Korea and Japan.
Chekhov peak is the most popular place for adventure holiday on Sakhalin. You can see a very picturesque view of the city.
 You can also visit Sakhalin mud volcano. Only some people can visit such marvelous place, because such volcanoes are very rare on the Earth.
You should also visit Sakhalin rocks. They have very fanciful forms.
Sakhalin "Gornyi vozdukh" is very popular among the fans of winter recreation. We have different alpine skiing tracks of different complicity. In summer you can ride cable road and you can see a beautiful view of the city.
The fans of ecological tourism can climb on Lyagushka Mountain.
The ecological tourism is presented by different trips to hard-to-reach places of our island. There are routes to the south and to the north of the island.
Sakhalin regions is famous for its fish reaches. Fishing in Sakhalin region is fascinating on the lakes, rivers and sea.
Today there are 12 game parks. They offer you a very interesting hunting . The hunting in Sakhalin region includes hunting after brown bears, European red deers, fur animals and water fowl.
Actually there are a lot of opportunities for recreation on Sakhalin. The good recreation depends on your will. And I wish you good luck!
На берегу Байкала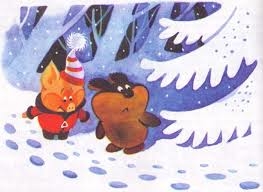 ГЛАВА ТРЕТЬЯ, в которой Пух и Пятачок отправились на охоту и чуть-чуть не поймали Буку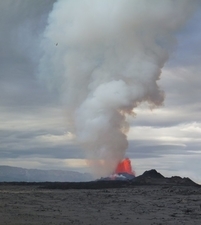 Извержение вулкана
Хитрость Дидоны
Разноцветное дерево