Creative artists of Buryatia - Zorigto Dorzhiev

Zorigto Dorzhiev is a young buryat artist whose paintings are in many private collections all over the world. His parents are also very talanted painters.
Скачать:
Предварительный просмотр:
A teacher: Mydygma Bazarovna Ayushiyeva
A student: the 10th grader VictoriyaBulgatova
Secondary School # 35, Ulan-Ude
Creative artists of Buryatia: Zorikto Dorzhiev
Zorigto Dorzhiev was born in the city of Ulan-Ude in 1976.

In 1996 he graduated from the Buryat Republican College of Culture and Arts, and in 2002 graduated with honor from the Krasnoyarsk State Art Institute, the department of painting. In the period of 2003-2005 he trained in creative workshops of the Russian Academy of Fine Arts in Krasnoyarsk.

He is a poet-painter, a poet and a philosopher. As a rule, he is lonely. It is easier to meditate when you are alone.  Whom do they share their thoughts and discoveries with? Sooner or later, in the desert to meet other nomads. Well, what? For the meeting?

In the meantime, he is very organic and ductile in the home environment, and nothing overshadows his peaceful existence. Agreement with the world is read in the image deliberating boy is so touching that this graphic sketch brings a smile viewer.

Foreign tourists enjoy snapping Zorikto's pictures. It is gratifying that somewhere in America or Germany people will learn through such kind, funny images about the Buryats.

 
Рисуем акварельное мороженое
Можно от Солнца уйти...
Новогодняя задача на смекалку. Что подарил Дед Мороз?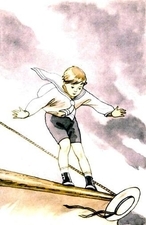 Прыжок (быль). Л.Н.Толстой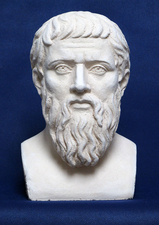 Гораздо больше риска в приобретении знаний, чем в покупке съестного