My favourite holiday

My favourite holiday is Easter.
Скачать:
Предварительный просмотр:
My favourite holiday
 Easter  is the oldest and the main Christian holiday. It is set in honour of the Jesus Christ`s resurrection. Easter comes in spring .It`s a religious celebration and it lasts for a week. People start preparing for Easter with the Lent which lasts (49 days - in Russia and 40 days in England). The most important symbols are eggs. In Russia there was a custom of a general kissing. After a greeting "The Christ revive" – "Truly revive" people kissed three times and presented eggs to each other. It is a distinctive feature of the Russian Easter. Of course, the main decoration of a table is «paska»-Easter bread. As a rule, a lot of relatives and friends are gathered around the Easter table.
 I love everything about Easter. I love candy in the shape of bunnies, eggs and chicks. I love the colorful baskets. I love dying and decorating eggs in a rainbow of colors. I love hiding and hunting for the eggs after they are decorated. I love seeing everyone all dressed up in various pastel hues.
I love the season, symbols and celebrations of the Easter holiday, but they are not the reasons that Easter is my favorite holiday. The reason that Easter is my favorite holiday is that it is a celebration of the life, teachings and resurrection of the Savior.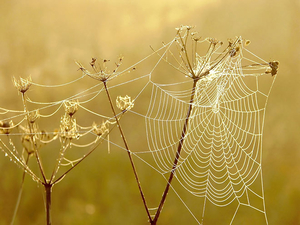 Осенняя паутина
Снежная зима. Рисуем акварелью и гуашью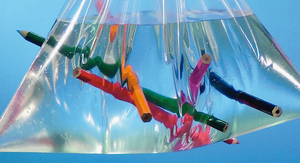 Карандаши в пакете
Что общего у травы и собаки?
В Китае испытали "автобус будущего"