Международный конкурс "My English Portfolio"
Маноли Дойна, ученица 4 класса, приняла участие в Международном конкурсе "My English Portfolio", который проводила компания РЕЛОД - эксклюзивный дистрибьютер издательств Oxford University Press и CLE International в России.
Скачать:
Предварительный просмотр:
Чтобы пользоваться предварительным просмотром презентаций создайте себе аккаунт (учетную запись) Google и войдите в него:
https://accounts.google.com
Подписи к слайдам:
Слайд 1
My English Portfolio b y Doina Manoli
Слайд 2
Doina Fedorovna Manoli Form 4-v, aged 10 MBOU Secondary S chool № 3 Chekhov, Moscow Region Tel: 89266903069 E-mail: nataliya-manoli@yandex.ru Teacher: Viktoria Evgenievna Likhacheva Tel: 89037141256 E-mail: shendra_v@mail.ru Materials for the period 2012-2014
Слайд 3
I'm tall and I've got dark hair and brown eyes. I'm kind and f riendly. My name's Doina and I'm 10.
Слайд 4
I was born on August 14 in 2004 in Chisinau, Moldova.
Слайд 5
Now I live in Chekhov . It's a small town near Moscow.
Слайд 7
This is my mother and father. Their names are Natalia and Feodor.
Слайд 8
This is my Dad. He's 37. My dad works for a construction company. He likes going fishing, watching TV and playing basketball with me.
Слайд 9
This is my Mum. She's thirty-seven. My mum doesn't work. She's a housewife. She likes knitting, reading and playing volleyball.
Слайд 10
This is my brother Sergey and he's four. He's short and slim. H e's got fair hair and green-grey eyes .
Слайд 11
Sergey likes drawing, playing LEGO and watching cartoons.
Слайд 12
This is my friend Ksenia . She's 10. Ksenia is short and slim. She's got fair hair and grey eyes. She is very nice. Ksenia's hobby is skating. She likes drawing and dancing.
Слайд 13
This is my friend Daniil . He's 10. Daniil is tall and slim. He's got dark hair. Daniil's hobby is swimming. He likes playing LEGO, computer games and cycling.
Слайд 14
This is my room. There is a desk, a chair, a bed, a TV, a cupboard and a computer.
Слайд 15
I like cooking curd pudding . Ingredients : - curd - eggs - sugar - semolina - salt - lemon juice - jam
Слайд 16
My hobby is cross stitching.
Слайд 17
This is my school . It was built in 2006. My school is modern and comfortable. All students like it very much.
Слайд 18
I'm in Year 4 at school. I have four or five lessons every day. My first lesson starts at 8 am. I study Maths , Russian, Nature, PE, English, Handicraft and Music .
Слайд 19
My favourite subject is English.
Слайд 20
This is my primary teacher Ms Ekaterina Dvortsova . She's clever and friendly. I like my teacher and her lessons.
Слайд 21
This is my English teacher. Ms Viktoria Likhacheva. She is kind and clever . We're never bored at the English lessons because we do lots of interesting things. We read and write, speak English and play games. We make projects too!
Слайд 22
Healthy lifestyle I do morning exercises. I eat fruit and vegetables.
Слайд 23
I like outdoor activities. I like playing basketball .
Слайд 24
I had all excellent marks at school.
Слайд 25
I took part in different Olympiads.
Слайд 26
My plans for the future. I want to be a doctor. I respect them, because they treat people and help them . In addition, I would like to help animals like Dr Aibolit .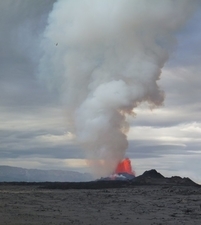 Извержение вулкана
По морям вокруг Земли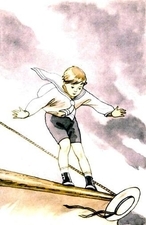 Прыжок (быль). Л.Н.Толстой
А теперь — мультфильм
Для чего нужна астрономия?