Эссе: " Есть ли место возвышенному в нашей литературе?"

Автор:
Часовская Евгения, 10 класс
Это одна из номинаций литературного конкурса.Конкурс: " От сердца идущие строки"
Скачать:
Предварительный просмотр:
Municipial Budget Educational Institutional Secondary                       Comprehensive school №80
Is there any place for the sublime in Russian literature?
Chasovskaya Evgenia, 10- nth form
                             Teacher: Kargapolova T.M.
                                                                            Khabarovsk
                                                                        2016
Муниципальное бюджетное общеобразовательное учреждение и углубленным изучением отдельных предметов. Средняя общеобразовательная   школа №80.
Есть ли место возвышенному в русской литературе?
Часовская Евгения, 10   класс
Учитель: Каргаполова Т.М.
                                                                       Хабаровск
                                                                        2016 год
What does it mean "to be sublime?"  "Sublime" – is a great step to beauty, greatness and sophistication.  Sublime natures are not alike other people, they feel only surroundings.
Our modern life is rational. All financial problems prevail over spiritual. But all eternal problems, such as friendship, love, dreams remain in our literature.  They all belong to moral problems. Searching of the ideal is the distinctive feature of our Russian literature.  This problem remains in modern literature.
Some years ago I read a book, written by A. Green "Scarlet sails". The book is about romantic and sublime love between two people: Arthur Grey and young Lady- Asol. Souls of those two people dreamt about love and fairy-tale and the dream came true. They were sublime young natures, they carried their ship far ahead.
Having read the book, you begin to understand that to love- is to make a miracle for the person you love, to believe, to respect, but not only to say tender words.
The interesting phenomena of our modern literature – is the prevalence of women's literature: Tatyana Tolstaya, Dina Rubina, Marina Stepnova, Victoria Tokareva. The modern spiritual and moral literature often addresses to beautiful things, we find our roots, sources and establish relationship between present and past.
In spite of different changes in politics, economy, education   there is a certain place for spiritual life and it means that there is a place for sublime in our literature.
And it means that there is a place for searching the ideal and moral features such as kindness, modesty, pity and honesty. To be not indifferent, to be honest before your conscience – this is what modern literature teaches.
Свадьба в Малиновке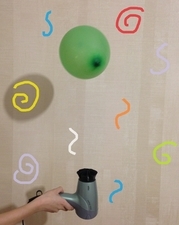 Аэродинамика и воздушный шарик
Под парусами
Андрей Усачев. Пятно (из книги "Умная собачка Соня")
Рисуем домики зимой