Презентация Национальные костюмы России ( Traditional Russian Costumes)

Скачать:
Предварительный просмотр:
Чтобы пользоваться предварительным просмотром презентаций создайте себе аккаунт (учетную запись) Google и войдите в него:
https://accounts.google.com
Подписи к слайдам:
Слайд 1
Traditional costume s of Russia.
Слайд 2
Russian national costume can be subdivided into a suit of Kiev and the North-Eastern 10-14 centuries, the suit Moscow Russia 15-17 centuries, folk costume 18th - early 20th century. Furthermore, in each time period can select costume traditional to commoners and nobles outfits. Prior to the adoption of Christianity in the clothes of the ancient Slavs traces of the Scythian costume (shirt, pants). The main materials for clothing in this period were linen and wool. In the 10th century under the influence of the new faith in the costume of princes and their environment there came from Byzantine silk tunics, cloaks korzno on red lining, locker room and their wives and daughters appear tunic, dalmatic, draped coats. Nobles sewed clothes from expensive imported fabrics and decorated with gold and silver embroidery, jewels and furs.
Слайд 3
Traditional Costume . Traditional casual wear of commoners in 10-14 centuries were a shirt and ports. Shirts were made of linen fabric of different colors or pestryad length below the hips with a single cut sleeves . Ports - this men's trousers, tapering to the bottom and tie at the waist strap. Traditional footwear of farmers (both men and women) were sandals , instead of socks there were leggings, strips of cloth, which fasten the feet and ankles.
Слайд 4
The basis of the female folk costume of 10-14 centuries was a long shirt with long sleeves, decorated with embroidery on the neck, or a strip of fabric in a contrasting color . In the women's suit age d 15-17 also appear some improvements, although its foundation is still a straight long shirt. On top of it girls wore a kind of dresses with straight bodice with straps and flared skirt. Peasant women sew him a linen cloth, and noble girl - silk and brocade. Front sundress from top to bottom in the center of a wide strip of lace sewn or embroidered fabrics of contrasting color.
Слайд 5
In the next era of Peter and nobility suit varies greatly and is no longer the Russian national costume, as a kind of European. Only part of the peasant and merchant environment preserved the old traditions.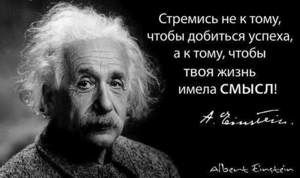 В чём смысл жизни. // Д.С.Лихачев. Письма о добром и прекрасном. Письмо пятое
Басня "Две подруги"
Есть ли лёд на других планетах?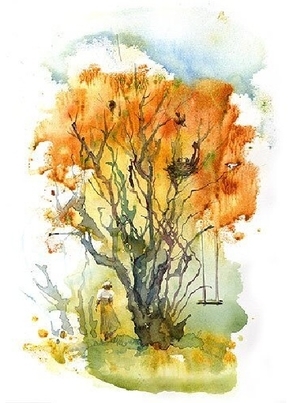 Акварельный мастер-класс "Прощание с детством"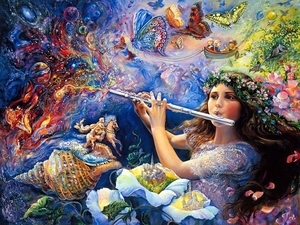 Что такое музыка?