Моя золотая полка

Одна из номинаций конкурса называется: " Моя золотая полка", где ученики пишут отзывы о прочитанных книгах. Эту работу выполнил ученик 9-го класса - Лукьяненко Сергей.
Скачать:
Предварительный просмотр:
Municipial Budget Educational Institutional Secondary                       Comprehensive school №80
My golden shelf
(Reviews of read books)
Lukyanenko Sergey, 9 - nth form
                             Teacher: Kargapolova T.M.
                                                                            Khabarovsk
                                                                        2016
Муниципальное бюджетное общеобразовательное учреждение и углубленным изучением отдельных предметов. Средняя общеобразовательная   школа №80.
Моя золотая полка
(отзывы о прочитанных книгах)
Лукьяненко Сергей, 9   класс
Учитель: Каргаполова Т.М.
                                                                       Хабаровск
                                                                        2016 год
I like history, it's my favorite subject. That's why I am fond of reading historical  novels and stories. My own shelf is full of historical things. The knowledge of history is very important.
I think that it's impossible to create future if you don't know the past of your own country. We create a lot of good things today, taking into consideration mistakes of the past times. Discovering of "white spots" and accessibility of archive materials helps us to form tasks for the building of the future. Remembrances of our great military leaders such as Bluher, Kolchak, Tuhachevskiy play a great role in knowing the past. It's also wonderful to know materials about our city and Krai. F. G.Safronov wtote a nice book about our city and its founder "Erofey Khabarov".
 My "golden shelf" contains several historical novels.  I am always interested in strong personalities of the past. I think that one of them was Napoleon. E. V. Tarle wrote a book about Napoleon. The book told readers about young years of Napoleon (1769 – 1796). The book vividly told about great battles of the military leader. The first company was the Italian company (1796 – 1797). After that company Napoleon became famous in the whole world. In 1798 – 1799 Napoleon conquered Egypt and Syria. He conquered also other countries. But his dream was to win Russia, to come to Moscow as a great winner.  It was a frosty winter and Frenchmen couldn't stand our Russian winters, our Russian soldiers struggled bravely and Napoleon had to leave Moscow. It was a great failure for him.
The book told readers about his love and his private life. Napoleon died on the island, he was isolated from the world and he felt himself alone. The language of the book is easy to read and very understandable. And it's very good that the book is divided into chapters, each chapter contains dates.  Napoleon was a great personality in history, as   he knew perfectly how to win a battle. Of course, he was very clever. May be, modern military leaders will learn his military strategy.
In summer I read a book, written by Danielle Steel "Zoya". I was greatly impressed by reading that book, it was very interesting. The language of the book is understandable and easy to read. It's a historical novel.
During the revolution in Russia the young princess Zoya Usupova had to immigrate to France with her grandmother. Zoya was a relative of a tsar family, she made friends with the tsar's daughters , they had common interests and they played together. It's the beginning of the book.
Then her life was full of troubles. She lost her darling brother, father, mother, who became mad. The young lady became grown-up. She went to Paris with her grandmother. Their life was very difficult in a foreign country. They had to fire a flat, sell their all valuable things and jewels. Very often they were hungry, as they had no money. Zoya was fond of dancing and liked ballet very much. Zoya found a job at the theatre and began to earn money. She missed of course her rich life in Rissia, but she was very strong and overcame difficulties. Her husband was older than she, she helped her and took care of her, but Zoya was only thankful to him, but there was no love in her heart. She had two nice children, her grandmother died. Her second marriage was happier, she loved her husband, her third child.
She deserved happiness. The end of the book is good.
The book makes me to think a lot. Zoya was a strong personality, her fate was difficult, but she overcame all troubles with great dignity. The novel reveals the atmosphere of the past time.
 It has good descriptions of poor, worn out people in Paris and dirty streets. I know that time from time I'll read this book again and again.
There are many books on my shelf, such as: "Admiral", written by Elena Tolstaya, "Forgotten story" – the writer is N.D. Navolocnkin and other books. Strong people with strong will and character attract me most of all.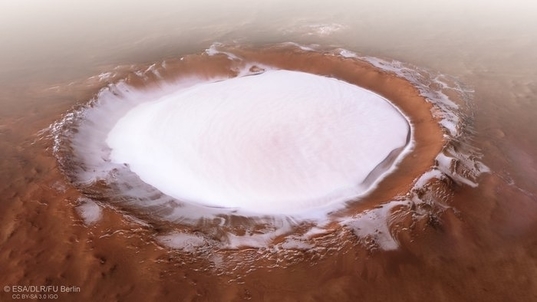 Фотографии кратера Королёва на Марсе
Нечаянная победа. Айзек Азимов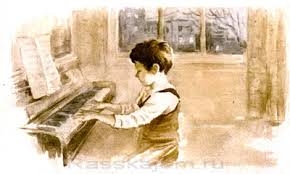 Разлука
Одна беседа. Лев Кассиль
Компас своими руками